BLACK AUTO BALLTE 2018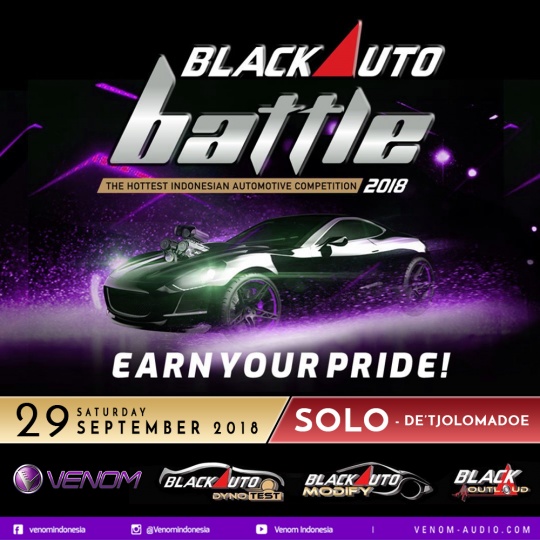 BLACKAUTO BATTLE 2018
REAL COMPETITION, TRUE CHAMPION.
The biggest and the most prestigious automotive modification competition in Indonesia!
This event is held as the competition for the best automotive creation and innovation; the work of the children of the nation. The homeland's true automotive modification lovers will perform for various competitions. The intense competition coupled with carefully judged and tight assessment method is the characteristic that will appear in BLACKAUTO BATTLE.
29 Setember 2018, Solo DE'TJOLOMADOE
Win the additional cash prize from using Venom's audio products
Category of REGULAR BLACKAUTO BATTLE:
1. THE CHAMP IDR.3.000.000,-
2. 1st RUNNER UP OF BLACKAUTO MODIFY IDR.2.000.000,-
3. 2nd RUNNER UP OF BLACKAUTO MODIFY IDR.1.000.000,-