VENOM - SUPERMALL KARAWACI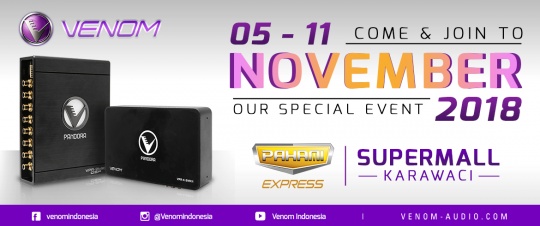 Hi, Venomania! In this opportunity, Venom will be attending an event in SUPERMALL Karawaci, held by PAHAMI Express. PAHAMI, known as PERKUMPULAN PENGUSAHA AKSESORIS MOBIL INDONESIA, will be selling various car accessories, such as rims (velg), tinted windows, car audio, seat covers, etc.
Get special promo and discounts in PAHAMI Express.
Visit us in SUPERMALL Karawaci on 05 – 11 November 2018.
Don't miss it!