VENOM PANDORA GOES TO YOUR TOWN - MAKASAR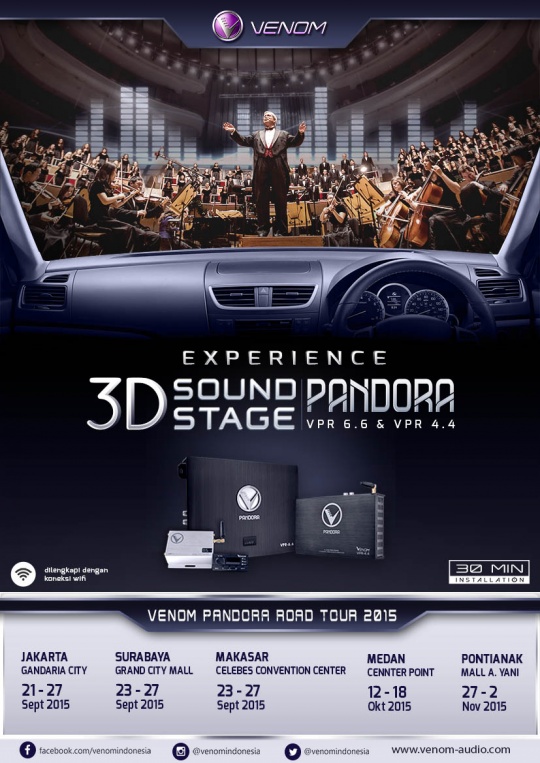 Haii venom mania.., ? venom pandora goes to your town kali ini akan di adakan di makasar dari tanggal 7 - 11 oktober 2015 , yang sebelumnya sudah di adakan di jakarta (gandaria city).
Disana kami akan menghadirkan sebuah Processor Venom Pandora VPR 4.4 dimana Processor ini mampu menyajikan suara yang bener bener live konser pada kendaraan anda
dan hanya dalam waktu 30 menit instalasi. untuk para penggila car audio jangan sampe kelewatan yaa... kami tunggu kedangan anda di MAKASAR - CELEBES CONVENTION CENTER.
dan untuk kota - kota lainnya persiapkan diri anda karna kami akan hadir di kota anda berikutnya ...